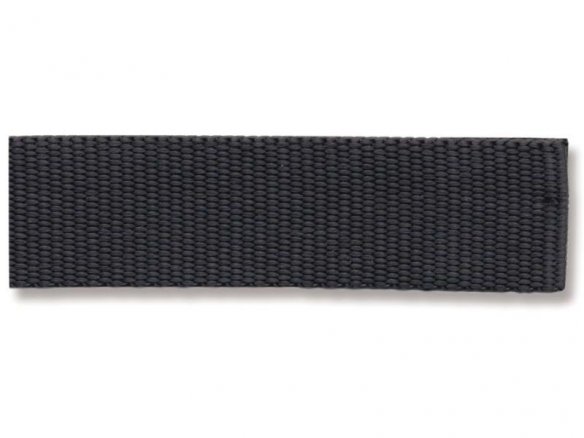 100% polypropylene, rep weave, weight: approx. 15.4 kg/1000 m at a width of 25 mm, tensile strength: 430 daN for the 25 mm wide version, elongation at break: 40%, woven edges, has the usual commercial finish
This polypropylene webbed belt with its repp weave is particularly tearproof and, because of its sturdy material, is also suitable for outdoor use, for example, as a belt around a suitcase in order to make it more secure. It can be used as a handle, a strap or belt in the clothing business or for bags or backpacks. In addition, it can be used as the carrier material upon which to sew a HOOK AND LOOP TAPE.
Webbed belt, polypropylene, coarse
4 Variants
Note
In rare occasions it can be that tapes in lengths starting at 50 m (as a result of production processes) will have two interface points. Please consult one of our staff if you require a uniformly continuous tape.