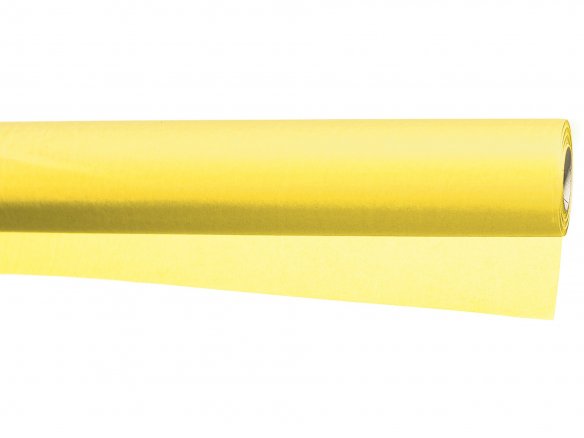 translucent, coloured, wood free, from 100% cellulose, matte/matte, wound on cardboard tube, packed in foil
This thin transparent sketching paper with a weight of 28 g/m² has a relatively high absorbency rate. Its surface has little influence on a pencil sketch but in the case of drawings made with felt and fibre-tip pens the ink will tend to run somewhat. This effect is actually a desirable one for most of out customers because the drawing seems to gain in liveliness as a result.
This yellow coloured transparent sketch paper is primarily used for enhancing plain presentations but it is nonetheless still able to be copied without any shadow effect.
Transparent sketching paper rolls, yellow, 28 g/m², w=330, l=45 m