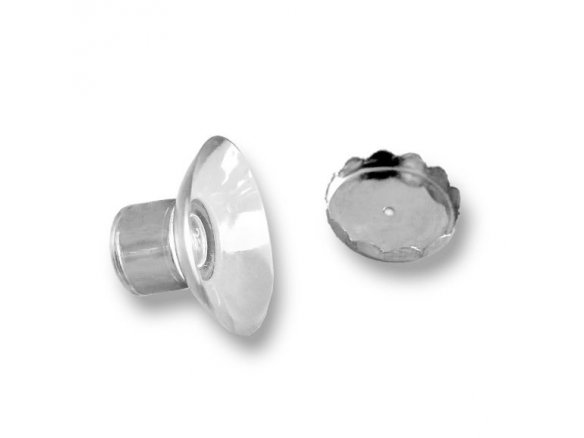 Floating soap holder for bars of soap up to 150 g
Soap dries without dirtying the surface
No drilling or gluing
For wash basin, shower, and bathtub
Small and handy - also for on the go
Made in Germany
Properties

adheres to all smooth surfaces, can be removed again, does not rust

Dimensions

magnet: ø 22 mm, suction cup: ø 34 mm, t = 18 mm, load capacity: 150 g
You can attach the floating soap holder in the sink, bathtub, or shower, and to tiles, glass, metal, enamel, or other smooth surfaces in no time at all. The metal parts are made of stainless steel.
Advantages: No sticking of the soap in a soap holder. The remaining water on the soap can simply drain off. The soap dries quickly and the edge of the sink is clean.
How to use the soap holder:
Simply press the magnet with suction cup to the desired location and press the supplied metal rosette into the soap - the attachment is done.
The use of a high-performance suction cup with a strong magnet ensures a secure hold and is designed for soaps with a weight of up to 150 g.
Savion soap holder, 2-piece: magnetic suction cup and stainless steel rosette