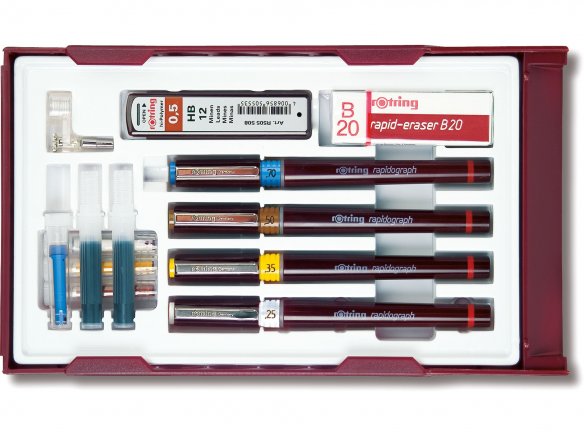 interchangeable capillary cartridge, wine red plastic barrel with line size indicator and ISO colour code, screw cap with metal clip, the set comes in a hard plastic case
Rapidograph´s capillary cartridge consists of an ink container combined with an ink spiral. When the ink is used up, a new cartridge is simply inserted. 
The Rapidograph set comes in a rigid plastic case – now without a pen station.
Rotring Rapidograph ink drawing pen, set, college set of 4: 0.25/0.35/0.5/0.7
Accessories and Related Products