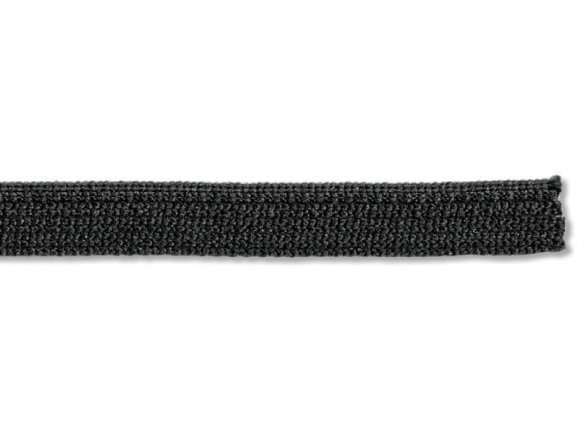 100% polyester, light gloss, knit, machine washable to 40 °C, can be ironed at medium temperature; given dimensions are width of the piping/ total width of tape
Piping tape is a cloth tape that has a beaded rim on one side (piping) – when closing a seam of a dress it is integrated into the sewing such that the piping is exposed and serves to accent the seam line. Piping reinforces and decorates edges, seams or pocket openings in clothing and accentuates their contours and cut.
The bulging part of the piping tape is usually made by laying a cord lengthwise in the fold of a piece of material and sewing it into place. The piping presented here is, however, not sewn but is instead knitted and is distinguished by the fact that it is elastic, which makes it great for use on round necklines or arm cuffs and lends itself as well to applications involving stretch materials.
Piping tape, monochrome, elastic
2 Variants
Note
Please note that products cut from rolls cannot be exchanged.