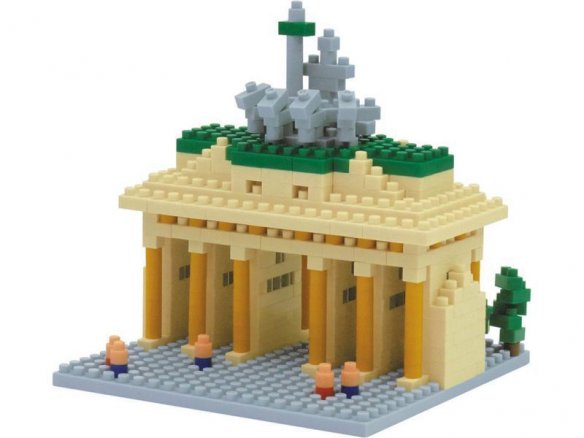 true-to-detail model made of micro-sized building blocks, pieces plug together, different levels of difficulty: from easy to hard, some have a 40 x 40 display plate (small animals and musical instruments - the Mini Collection Series) or an 80 x 80 plate for the Sight to See Series, ABS plastic (Acrylonitrile Butadiene Styrene), coloured, includes illustrated instructions in many languages; Design: Kawada
The Japanese, who have been miniaturizing things like trees and electronic components for what seems like forever, have now turned to toys, which is to say plastic building blocks, and developed the "Nanoblock". The precisely produced micro-sized building blocks are 8 times smaller than those made by their competitors, which allows dextrous tinkerers (8 to 12 years old) to put together detailed 3D puzzles of tourist attractions like the Eiffel Tower, musical instruments like drums and animals like frogs and polar bears in "bonzai" sizes. Nanoblocks are availabe in different sets and different levels of difficulty, from easy to hard.
Nanoblock model kit, Brandenburg Gate, ca. 465 pieces (difficult)
Note
Not suitable for children under 3 years old. The small pieces represent a choking hazard.