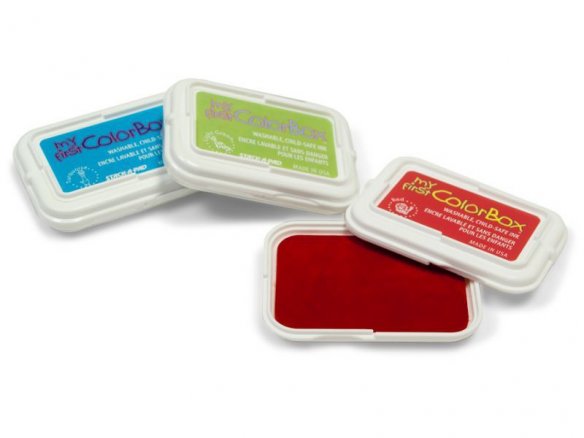 Product description

inked stamp pad (47 x 70 mm) in plastic box

Attributes

acid-free, quick drying, washes out, water soluble,
This is a water-based stamp ink that can be washed out of clothes! It can be used on paper, cardboard and paperboard - i.e. absorbant substrates. It cannot be used on glass or plastic surfaces.
My 1st Color Box, stamp ink for children