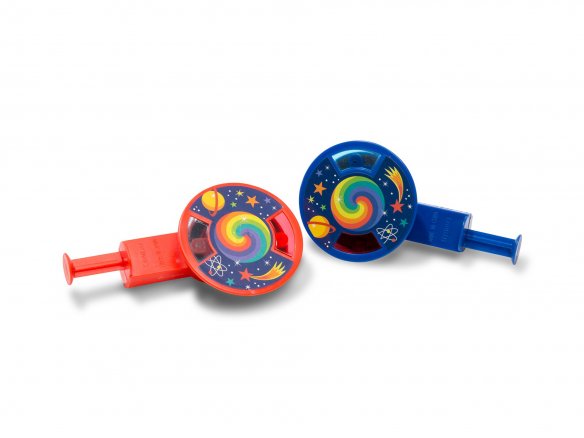 Color

2 assorted (red & blue)

Dimensions

length approx. 13cm, ø = 7 cm

Note

not for children under 3 years
For small, colorful fireworks without the risk of fire and injury! Simply press the lever several times with your thumb and the sparks will sparkle. A great toy that inspires children.
Since we cannot guarantee that you will get your desired color in our online store, we recommend that you come directly to our store if you have a specific color wish. Otherwise, let us surprise you.
Moses sparking wheel toy, l= 130 mm, ø 70 mm, colour sorted