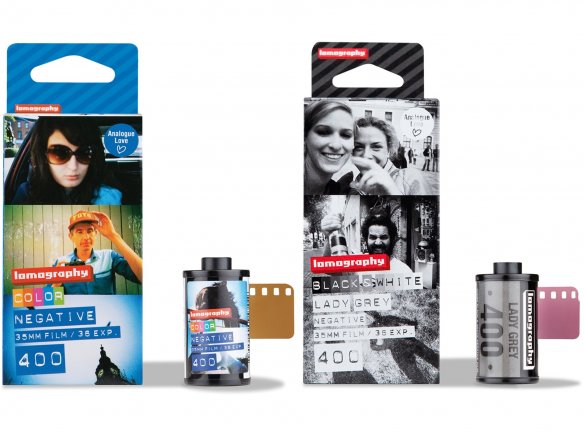 35 mm film for analogue photography, 400 ASA
Negative film is used in analogue photography and is the medium for storing the pictures. The ISO number was formerly called the ASA or GOST or DIN, depending mostly on the country of origin). So, the ISO number of a film refers to its "speed" or sensitivity to light: less sensitive films (e.g. 100 ISO) require more light for a well-balanced picture but are, however, more colour intense. Film with a higher ISO number like 400 ISO require less light but the resulting pictures will be somewhat grainier.
The Lomography Color Negative 400 is a very sensitive 35 mm colour negative film which can be used just as well with the LOMOGRAPHY KONSTRUKTOR as it can with the Kikkerland DIY PINHOLE CAMERA. The Lady Grey 400 is the black-and-white counterpart of the Color Film. Both film types come in a set of 3, each of which has 36 exposures.
Lomography 35 mm film for compact camera, Lady Grey 400 (black/white), 36 exposures, 3 piece
Accessories and Related Products