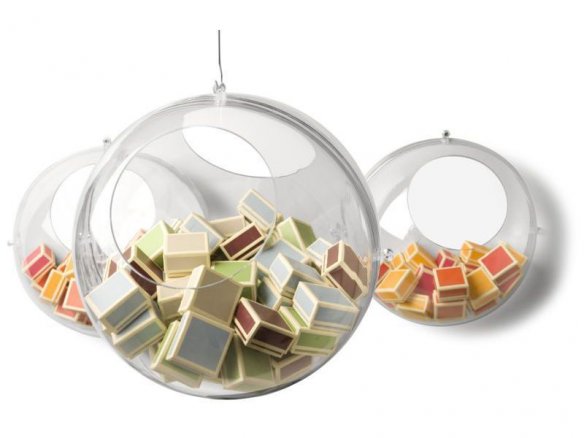 2 hemisspheres made from polystyrene, injection mould, comes with 4 eyelets for opening and closing, 2 access openings ø 145 mm, weight per piece: 725 g; design: koziol Werksdesign
The hanging display Orion makes it possible to display small articles at any height you desire. The two opposing access holes allow it to be serviced from both sides. With the addition of the INSERT SHELF, the display becomes a small display case within which small objects can be beautifully presented and easily removed if so desired.
If the two individual halves of the sphere are screwed through the eyelet holes onto the wall, the Orion hanging display becomes two wall displays with easy access.
Koziol hanging and wall display Orion, ø 300, colourless, transparent