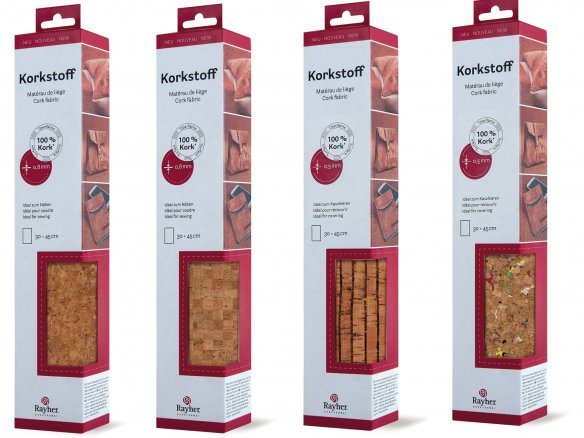 Material

upper side: cork; underside: cloth fabric

Thickness

th = 0,5 mm

Attributes

water and dirt repellent, recyclable, biodegradable
The trends in the do-it-yourself market are leaning more and more towards environmentally friendly and sustainable materials. Cork is a pure natural product that consistently feels soft, warm and smooth. It is water and dirt repellent, can be easily recycled and is biodegradable. Cork fabric has a laminated textile backing which allows it to be sewn, punched, bored, stapled, etc. Household scissors or cutters are recommended for cutting this material; for gluing work, wood glue or handicrafting glue will suffice and for painting or stamping acrylic paint is best.