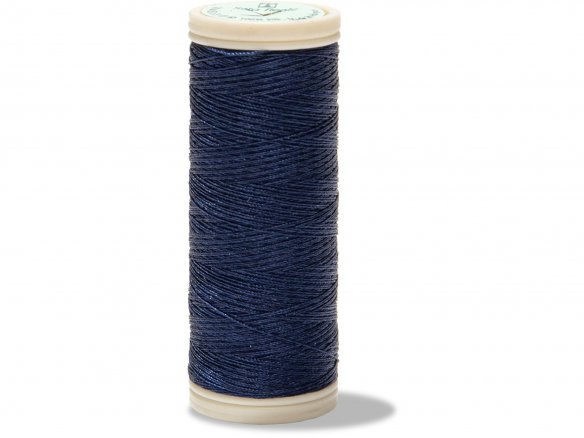 100% silk, medium thickness, glossy, smooth, tear-resistant, washabe up to 30 °C , comes on plastic spool with 7 mm inner diameter
Coats Seta Reale is a pure silk sewing thread that is made up of continuous filaments that are spun together to form a tear-resistant, glossy, slightly stretching sewing thread. Seta Reale is great for hand sewing and for machine work on silk and satin materials or also on other luxurious and glossy materials. This extra fine thread (Silk No. 100) is an especially good choice for work on thin, finely woven cloth and clothing like wedding gowns or lingerie.

The thread number (here 100), it should be noted, denotes how long a piece of thread weighing one gram will be in millimeters. This means that the thinner the thread, the higher the number.
Coats Seta Reale sewing thread, silk, No. 100
20 Variants