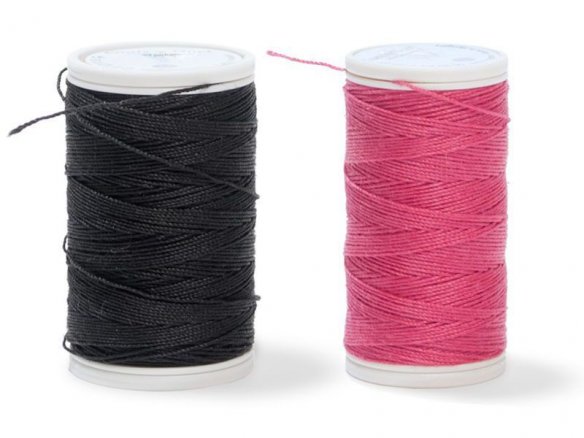 extra strong, lustrous, smooth, extremely tear-resistant, washable to 95 °C, Oeko-Tex standard, comes on plastic spook, inner diameter 7 mm
The Coats Duet No 30 is an extra strong, high-quality polyester sewing thread with a high degree of tear-resistance and elasticity. It is great for hand and machine sewing of decorative seams, buttons, buttonholes, work clothes, jean material and upholstery.
Production: The exact description of Coats Duet is a 3-strand, high-tech corespun sewing thread made of polyester fibres. These fibres are wrapped around a continuous polyester filament core. The raw thread produced is subsequently dyed and singed – a brilliantly glossy, smooth and extremely tear-proof sewing thread is thereby produced. Through this compact spinning process, an ideal combination of tensile strength and high elasticity is achieved – and excellent sewing attributes are the result.
The thread number (here, 30), it should be noted, denotes how long a piece of thread weighing one gram will be in millimetres. This means that the thinner the thread, the higher the number – in case you hadn't figured that out!
Coats Duet sewing thread, polyester No. 30
13 Variants