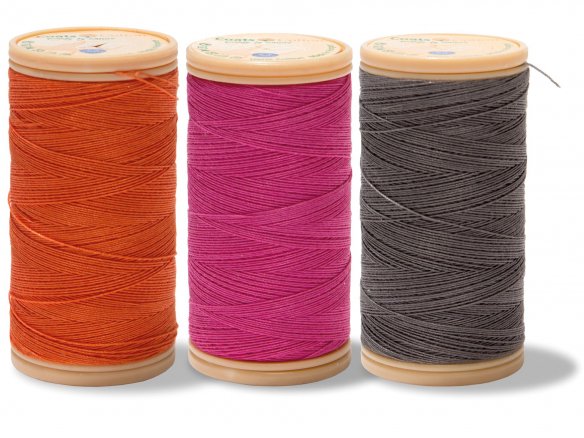 100% cotton, medium thickness, glossy, smooth, tear-resistant, washable up to 60 C, Oeko-Tex standard, comes on plastic spool, inner diameter 7 mm
Coats Cotton is a three-ply, mercerized, first-rate thread made from high-quality natural cotton (certified according to Oeko-Tex standard 100). The thread is designed for fine stitching work, especially on fabrics made of different natural materials like cotton or fabrics with a low stretch content like linen.

The thread number (here 50), it should be noted, denotes how long a piece of thread weighing one gram will be in millimeters. This means that the thinner the thread, the higher the number.
Coats Cotton sewing thread, No. 50
51 Variants