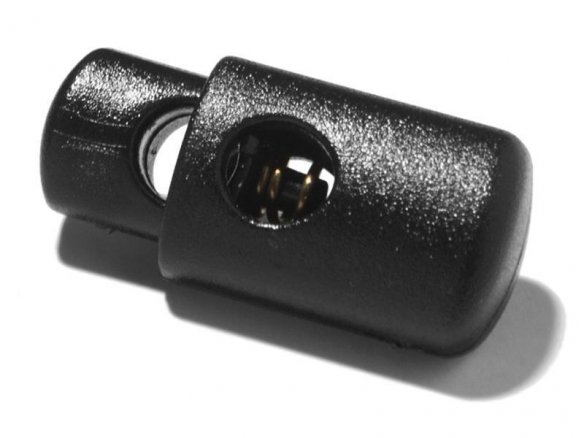 for a single cord, black, nylon, with spiral spring, given dimensions are thickness x width x length
The cord lock made from the robust plastic PA 6.6 and including a spiral spring is a practical aid for securing pull cords on jackets, hoods and waistbands.
The double cord lock allows two cords, or both ends of a single cord, to be pulled through and set at the same time. It is especially useful for elastic cords on bags or pants legs which must be pulled together to make an enclosure effect. The cord locks can withstand machine washing up to a temperature of 60 °C.
Basic cord lock
2 Variants