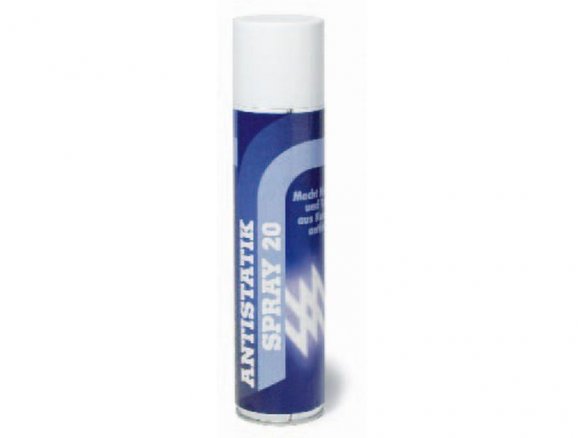 for reducing the static charge of plastic and plastic fabrics, colourless
Description
Hazard warnings
Spraying the anti-static spray on materials that are poor electrical conductors like rubber or many plastics will have the effect that the static electricity is removed and the production of a new charge will be hindered for a long time. The pleasing result, of course, is that the sprayed surfaces will remain dust-free for a longer period of time.
Danger, Propan = 12 - 17 %, Butan = 42 - 47 %, Ethanol = 45 - 50 %, (VOC-Wert = 649,0 g/l), Flam. Aerosol 1
Hazard warnings
H222: Extremely flammable aerosol.
H229: Pressurised container: May burst if heated.
Safety instructions
P102: Keep out of reach of children.
P210: Keep away from heat, hot surfaces, sparks, open flames and other ignition sources. No smoking.
P211: Do not spray on an open flame or other ignition source.
P251: Do not pierce or burn, aven after use.
P410+P412: Protect from sunlight. Do not expose to temperatures exceeding 50°C / 122°F.
P501: Dispose of contents / container to …
Aerodecor antistatic spray, can 400 ml