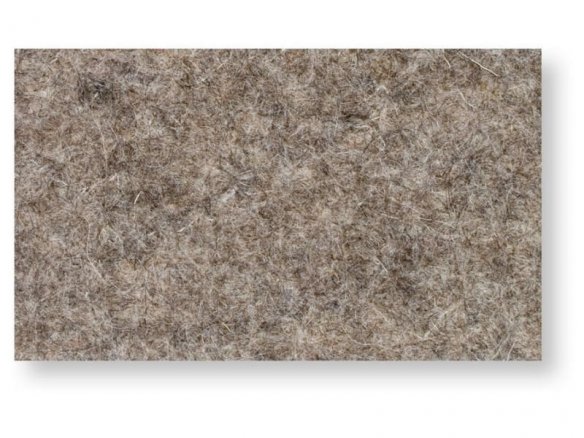 Coarser and scratchier than the other types of wool felt - when you look at it and take it in your hand you can't help thinking about the hunt, hiking in Cornwall, just plain nature in general and bad weather. It is probably better not to bring it into direct contact with your skin because comparatively little softening agent was used in the production process (in this case soap). Like all the other types of felt, it can be used for insulation, padding, adornment or also as a wall element that accepts hook and loop or as a handcrafting material.
This type of felt is also available in thicknesses of 3 and 5 mm.
100% Wool felt, coarse, undyed, ca. 850 g/m², th = 3 mm, w = ca. 1800 mm
Note
Please note that no exchange is possible in the case of products cut from rolls and the minimum order for products sold from rolls is 0.5 running metre.