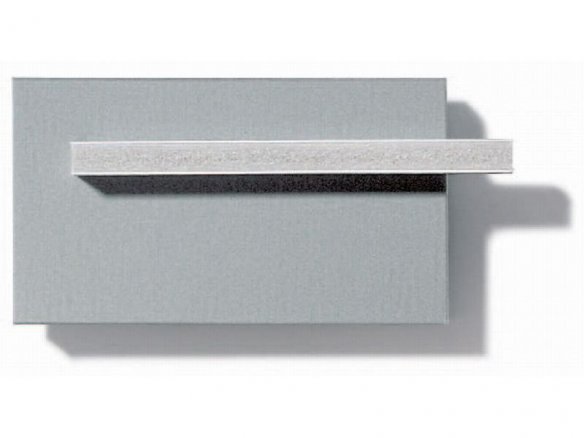 Proven for more than 50 years now!
Sheet core

colored PUR rigid foam core

Protective film

double-sided colored, plastic-coated pulp cardboard

Surface

semi-gloss
Kapa color, with its coloured covering layers, is a perfect material for architectural model making. Like its brother product Kapa line, it can be easily cut with a cutter and grooving and slotting are also no problem.
The grey and black boards - but especially the thin two-toned boards - are used predominantly as presentation boards. Their high-quality impervious surface can, if necessary, be wiped clean using water but, by the same token, it is not a good surface for gluing because of the plastic covering layer. The boards can also be successfully used for original and singular signboards.
We will cut Kapa boards to any size you want but you should know that you will be charged for the whole board because any remainders would be of no use to us. Check out our custom cutting service information regarding this subject.
Kapa color, solid-coloured
2 Variants
500 mm x 700 mm
1000 mm x 1400 mm
Note
Please note that we can only ship the large size per forwarding agency which means that there are higher shipping and handling costs.