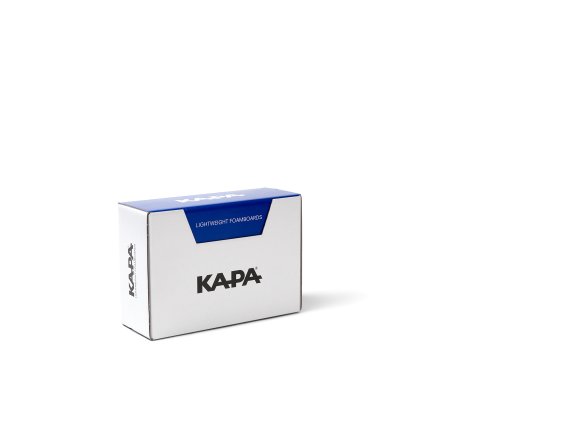 Proven for more than 50 years now!
Product description

Cardboard DIN A4 covered panels with different patterns

Contents

KAPA tex white, KAPA line white, KAPA graph black, KAPA graph white, KAPA bright premium white, KAPA plast white, KAPA fix one side, KAPA mount white, KAPA color black/gray.

Accessories

incl. leaflet and processing instructions, nominal charge
The sample box contains a selection of the most important standard boards offered by the Kapa company. Also included with this general overview are detailed practical instructions for handling and processing.
Kapa sample box, line, plast, graph, fix, mount, color, tex, decor