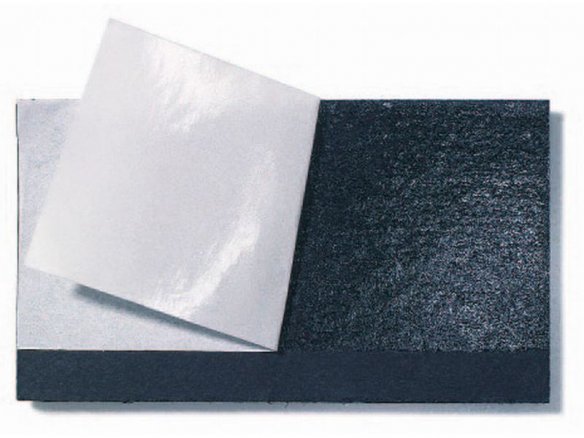 transparent, th = 0.044 mm, very thin solvent-free acrylate adhesive film without carrier, one side with lining (both sides siliconized)
Attributes: Gudy 870 is not really an adhesive film or a self-adhesive non-woven paper but rather a pure piece of acrylate adhesive (aging resistant, non-yellowing, will not become brittle, pH neutral), which has been affixed to silicone paper and then self-wound. Gudy 870 is therefore not available in running metres but only in rolls. We will be glad to send you a sample (about A5) upon request.
Applications: Transfer adhesive has no build-up, remains inconspicuous and is especially good for use on smooth, flexible substrates. This adhesive film will not pull loose from a sheet to which it has been applied even when being cut or sawn any more than it does upon removing the liner. Gudy 870 should be worked with much like self-adhesive film or self-adhesive non-woven paper.
Neschen adhesive transfer film, Gudy 870
3 Variants