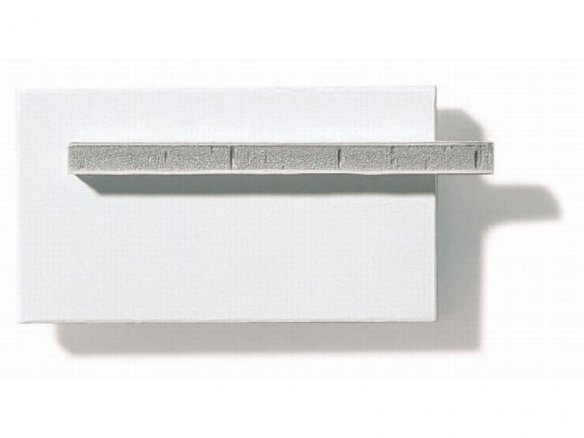 Proven for more than 50 years now!
light grey PUR rigid foam core covered on both sides with imitation chromo board and thin, white laquered aluminium foil, matte
Both sides of Kapa mount are covered with bleached lined folding box board and aluminium foil. It is therefore water impermeable and has greater stiffness and stability. The stable cover layer makes the Kapa mount board particularly suitable for large sized attachments (manual or machine; also wet mounting). The reverse side must not be covered with the same material as the front because the aluminium foil works as a protection against warping. Despite this stability, the board can still be easily cut with a cutter. In instances when Kapa mount must be painted, printed or sprayed, it is advisable to use paints and colouring materials containing solvents.
Kapa mount is the basis board for Kapa fix – which is the board covered with an adhesive.
Kapa mount has normal inflammability (corresponds to the German construction material class B2 as per DIN 4102)
We will cut Kapa boards to any size you want but you should know that you will be charged for the whole board because any remainders would be of no use to us. Check out our custom cutting service information regarding this subject.
Kapa mount, aluminium foil clad, white
7 Variants
700 mm x 1000 mm
1000 mm x 1400 mm
1530 mm x 3050 mm
Note
Please note that we can only ship the middle and the large size per forwarding agency which means that there are higher shipping and handling costs.