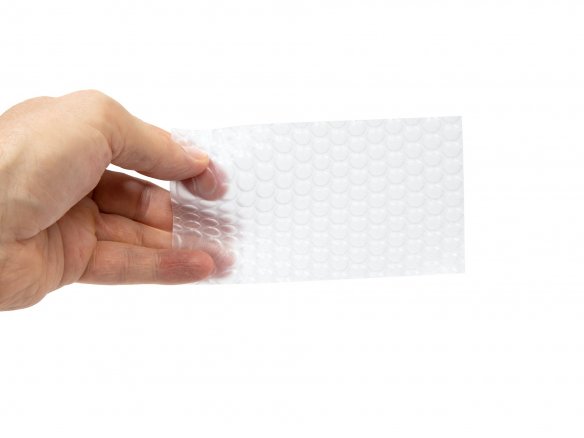 coloured, translucent, both sides stamped, granular semi-gloss, 3D effect (depth effect)
We cannot really explain how this thing works and the way it looks on the picture is only a weak representation of the real thing! A very impressive sense of depth is produced by the multi-layered construction; the film fluoresces in 3D and does not seem to have a solid surface at all as if you could put your finger into it. It is naturally a super choice for use as curtains, bags or all sorts of decorations. The 0.5 mm thick version lends itself to sewing or, alternatively, riveting. Any fastenings will hold longer if strengthened with SOFT-PVC GLUE.
Soft-PVC kinetic 3D film, honeycomb
5 Variants
Note
The minimum order for products sold from rolls: 0.5 running metre. Please note that no exchange is possible in the case of products cut from rolls.