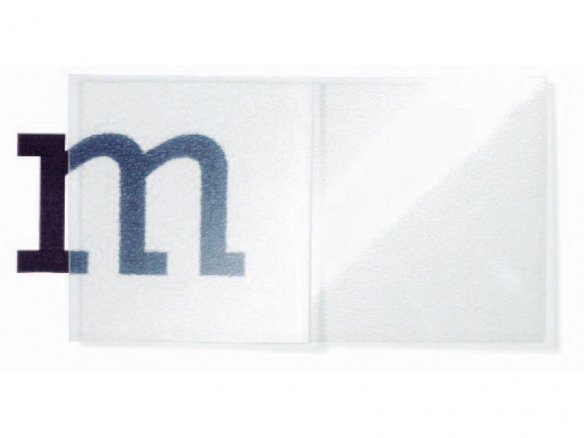 semi-gloss/glossy, corona treated
Translucent polypropylene is a very popular material for making covers for brochures, folders, student term papers or presentations. Of all the PP films in our assortment this one is the most pervious to light but at the same time the least translucent because only one side of it is rough to the touch, which is to say, has a satin-gloss finish. The slightly rough surface of the one side does not show up fingerprints and lends it a kind of restrained elegance. It is very easy to make a folder out of PP film by simply cutting and folding it. When used as a hinge-joint it is practically indefatigable. These sheets of PP can also be used as packing material and as decoration.
Lighting objects or lamps made from translucent polypropylene sheets are especially beautiful although the more opaque versions are probably more suitable for such purposes.
Cutting PP sheets can be done especially well using a GUILLOTINE PAPER CUTTER or fly cutter, but good results can be obtained with a blade and straight edge as well. The sheets can be stamped using normal punching tools. Making a groove for a hinge or a fold should be done with a round groove knife (e.g. a FOLDING BONE) working on an even, solid substrate.
The mass per unit area of the 0.8 mm thick film is 728 g/m².
Polypropylene translucent, colourless, glossy
3 Variants
210 mm x 297 mm
297 mm x 420 mm
800 mm x 1200 mm