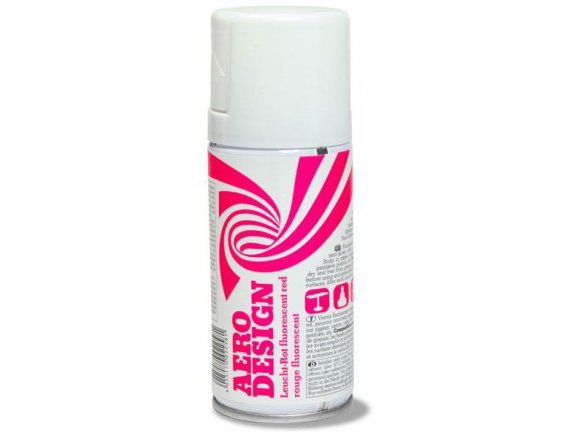 semi-gloss, smudge-proof, weather resistant, can be applied to polystyrene
Description
Hazard warnings
The Aerodesign version of the neon spray may be smaller than the AERODECOR NEON SPRAY but it is nonetheless just as glowing as its predecessor! Its handiness also makes it the best choice for jobs where only a small amount of a particular colour of paint is needed, e.g. in model making or small handicraft projects. It also has a further decisive advantage beyond its handiness: The formula for the paint now allows it to be used on POLYSTYRENE FOAM STYROPOR, something for which the AERODECOR version was not recommended.
It should be noted that the Aerodesign neon spray paint really only glows in the daylight – a black light will only have a very small effect on it.
Danger, Propan = 13 - 18 %, Butan = 48 - 53 %, Ethanol = 0 - 5 %, Flam. Aerosol 1
Hazard warnings
H222: Extremely flammable aerosol.
H229: Pressurised container: May burst if heated.
Safety instructions
P102: Keep out of reach of children.
P210: Keep away from heat, hot surfaces, sparks, open flames and other ignition sources. No smoking.
P211: Do not spray on an open flame or other ignition source.
P251: Do not pierce or burn, aven after use.
P410+P412: Protect from sunlight. Do not expose to temperatures exceeding 50°C / 122°F.
P501: Dispose of contents / container to …
Aerodesign neon spray paint
4 Variants
Note
When using this spray paint on POLYSTYRENE FOAM you should definitely not deviate from the recommended spray distance! Do a preliminary test!