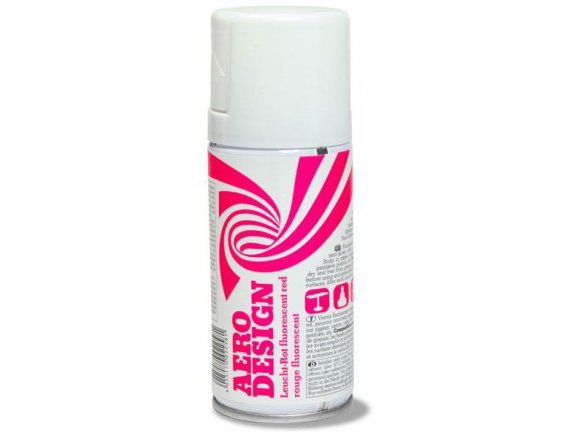 semi-gloss, smudge-proof, weather resistant, can be applied to polystyrene, hazard warning: F+ (= highly inflammable)
The Aerodesign version of the neon spray may be smaller than the AERODECOR NEON SPRAY but it is nonetheless just as glowing as its predecessor! Its handiness also makes it the best choice for jobs where only a small amount of a particular colour of paint is needed, e.g. in model making or small handicraft projects. It also has a further decisive advantage beyond its handiness: The formula for the paint now allows it to be used on POLYSTYRENE FOAM STYROPOR, something for which the AERODECOR version was not recommended.
It should be noted that the Aerodesign neon spray paint really only glows in the daylight – a black light will only have a very small effect on it.
Aerodesign neon spray paint
4 Variants
Note
When using this spray paint on POLYSTYRENE FOAM you should definitely not deviate from the recommended spray distance! Do a preliminary test!