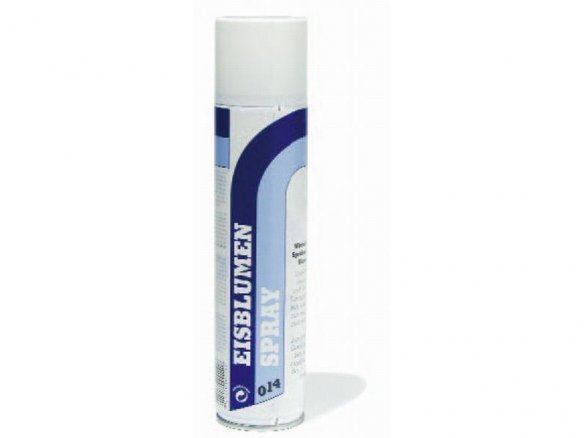 Description
Hazard warnings
On the days leading up to the Holy Night, windows can be decorated so realistically with the frost pattern spray that you would think the frost was real. When working with the spray it is essential that the can be at room temperature. Then, when springtime finally arrives, the residue from the former signs of holiday cheer can be easily removed from the windows using detergent and water.
Before applying the spray, the window frames and sills should be masked. Spraying should be done from a distance of 30 cm and applied generously but not to the point of running. The frost patterns will develop in about 30 seconds and will have completely chrystalized within 3 minutes. The spray is only designed for use on glass only and should not be applied to plastic or varnished surfaces because it cannot be thoroughly removed from them. If applied to non-transparent surfaces the frost pattern effect will fail to appear.
Danger, Propan = 14 - 17 %, Butan = 52 - 55 %, Butylacetat = 6 - 9 %, (VOC-Wert = 628,0 g/l), Flam. Aerosol 1
Hazard warnings
H222: Extremely flammable aerosol.
H229: Pressurised container: May burst if heated.
Safety instructions
P102: Keep out of reach of children.
P210: Keep away from heat, hot surfaces, sparks, open flames and other ignition sources. No smoking.
P211: Do not spray on an open flame or other ignition source.
P251: Do not pierce or burn, aven after use.
P410+P412: Protect from sunlight. Do not expose to temperatures exceeding 50°C / 122°F.
P501: Dispose of contents / container to …
Aerodecor frosted lacquer spray (014), can 400 ml