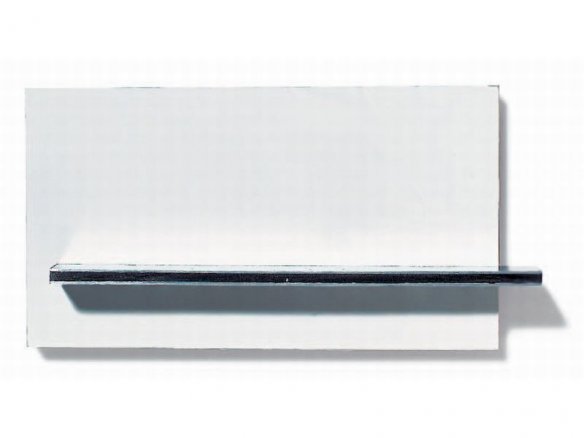 black polyethylene core, both sides coated with 0.3 mm thick aluminium sheet, both sides stove-enamelled, semi-gloss/semi-gloss (gloss grade 35%), both sides with protective film
If you are familiar with Dibond, then you are already familiar with Alupanel - the only difference being that Dibond is the Mercedes and Alupanel is, shall we say, the Honda! The cover layers are the same thickness and have the same stability and the cores are made of materials consisting of black polyethylene that is free of harmful substances. Alupanel is manufactured in Great Britain and is of a much better quality than analogous products made in the Far East - this is of course also the case with Dibond.
As for the attributes, the same thing can be said about Alupanel as about the premium grade Dibond: the material is lightweight, has a high degree of flatness and flexural strength as well as good resistance to weathering.
The panels can be printed by screen and sheet printing as well as painted and covered (laminated) with adhesive films, photos or paper. In addition, Alupanel can be sawn, milled, bent or folded.
Alupanel also takes well to being glued: the best ways for bonding work with them is with metal adhesives for aluminium (e.g. EPOXY 2-COMPONENT ADHESIVE) or double-sided adhesive tape. For reversible bonds, hook and loop tapes, like, for example, DUAL LOCK, can be used. If you want to attach an angle piece or profile rail to the back of the panel for hanging purposes, the ideal adhesive would be the Weichon Flex and Bond mounting glue.
Aluminium panel for painting
6 Variants
105 mm x 148 mm
148 mm x 210 mm
210 mm x 297 mm
297 mm x 420 mm
300 mm x 400 mm
420 mm x 594 mm