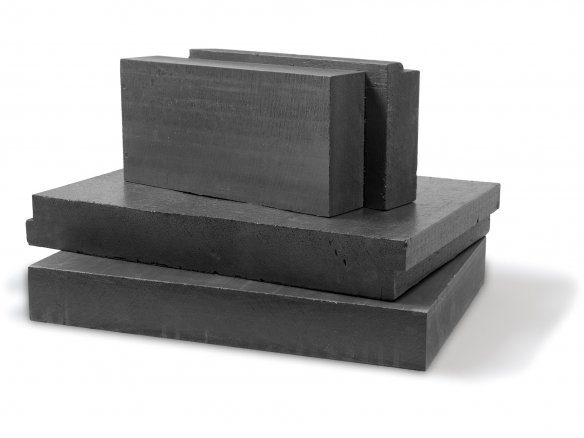 Plate core

fire pore model building board from extruded polystyrene foam

Surface

glossy (untrimmed)

Characteristics

extremely pressure-resistant (high density), certified per EN 13501-1: Euroclass E, conforms to DIN 4102-1: building material class B2 (normal flammability)

Edges

with fold

Density

approx. 34 kg/m³

Useable size

guaranteed minimum dimension

Strength

80 mm
This homogenous, very fine pored and firm foam not only has an especially high insulation potential but is also an alternative colour to the other rigid foams that are normally used in model making. Because of its dark grey colour, this foam offers a less contrast rich play of light and shadow than the white version but when cut properly it looks a lot like cement. When used on a black foundation, it really stands out in an unusual way and achieves a really interesting effect. As far as its fine pores and its cutting edges go, it can be used in combination with the bright blue, white or ivory coloured rigid foams without any problem.
Polystyrene rigid foam is free of HBCD (Hexabromcyclododecane).
Polystyrene rigid foam, silver-grey, untrimmed
2 Variants
195 mm x 410 mm
410 mm x 585 mm