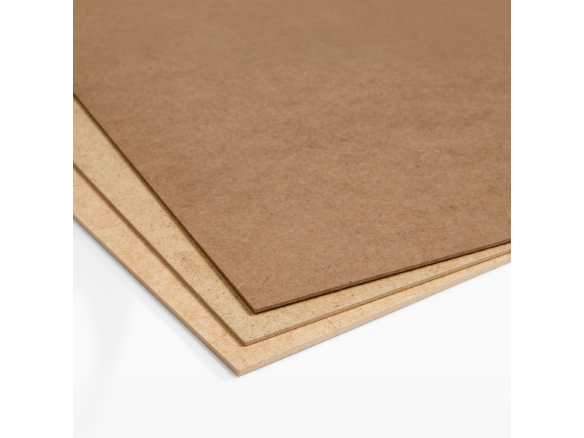 Material

medium density fibreboard

Surface

uncoated, smooth/smooth

Colour

from light brown to dark brown or even slightly cloudy

Thickness tolerance

± 0,2 mm
The thin MDF boards are manufactured especially for model making. Because of their low thickness, they are easy to laser and can be cut in several ways with the cutter. A ridge is created on the upward-facing side, which can be removed with sandpaper.
Otherwise, the boards are to be processed like normal MDF. The fact that the thin MDF boards are more expensive than thick boards is due to the much smaller production volumses, compared to normal MDF boards.
The surfaces of the MDF boards vary in color from delivery to delivery. Some panels are very light, others a little darker or slightly cloudy.
MDF thin
6 Variants
250 mm × 500 mm
400 mm × 600 mm
500 mm × 1000 mm
600 mm × 800 mm