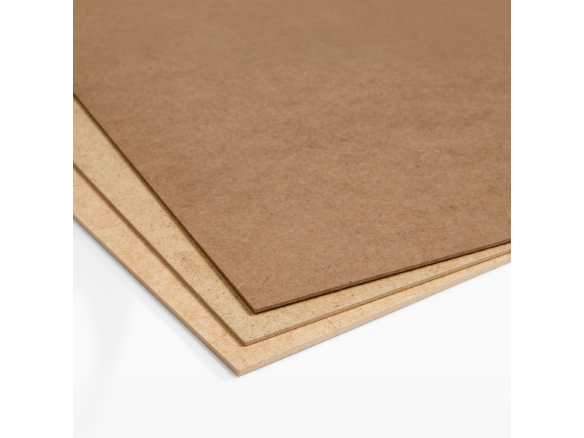 material

medium density fibreboard

Strength tolerance

± 0.2 mm
The thin MDF panels are specially made for model making. These 1.0 and 1.5 mm thick panels are different from the conventional MDF panels in that one side has a somewhat rougher surface. In addition, they are also a lot lighter in colour than one is used to seeing with thicker MDF panels.
Because of its thinness, the panels bend rather easily and can be cut with a blade whereby, however, the side facing upwards will end up with a ridge that must be sanded down. Otherwise the panels can be worked with in the same way as normal MDF. That the thin panels are more expensive that the thicker version is a result of the smaller production amounts as compared to the normal MDF.
MDF thin
6 Variants
250 mm x 500 mm
400 mm x 600 mm
500 mm x 1000 mm
600 mm x 800 mm