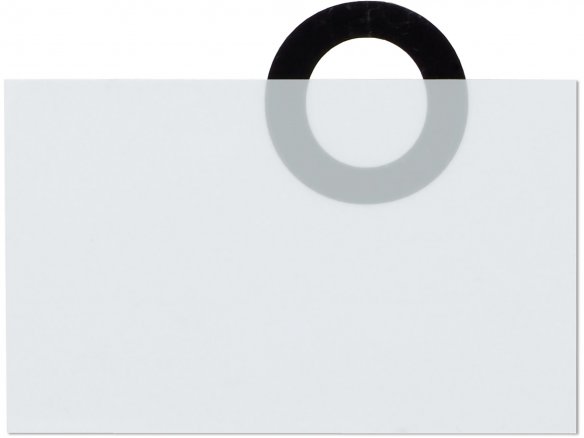 translucent white, glossy/semi-gloss (No. 220), semi-gloss/semi-gloss (No. 480), matte/matte (No. 129), carrier material is polyester, both sides abrasion resistant, coated with flame retardant per BS 3944 standard (describing flammability and dimensional stability for filters)
Diffusion filters are used in film, theatre and photography in order to change the characteristics of light from a light source or for aiming light. So it is that the light rays, for example, from a flood light can be spread; that is, they can be directed towards the sides to make that area brighter. In addition, diffuse light lessens the contrast that results from shadows and therefore accentuates the importance of the colour of a motif in the composition of a picture. In portrait photography, facial lines become less prominent ("beauty-light") and in object photography it prevents harsh light from shining at the point of reflecting edges and eliminates deep, dark shadows. Like Rosco´s other Rosco E-Colour filter film, sheet, this heat resistant diffusion filter film is also suitable for use in lighting constructions and for encasing fluorescent tubes. The films can be easily cut with a blade or a scissors; gluing work can be done with adhesive tapes like, for example, Scotch Magic tape because it is heat resistant up to 150 °C.
The diffusion filter films that we have on offer are distinguished by the following attributes:
White Frost, which is the most light transmitting of the three, lightly diffuses light from a specific light source and slightly reduces the amount of contrast.
Atlantic Frost has moderate to medium light diffusion attributes and moderately reduces the amount of contrast. The light source is perceived as a somewhat brighter area.
Heavy Frost, which is a very dense film, diffuses light to a great extent and produces an harmonious field of light which is soft and without shadows. Contrasts are greatly reduced.
Rosco E-Colour diffusion filter sheet
6 Variants
244 mm x 500 mm
500 mm x 1220 mm