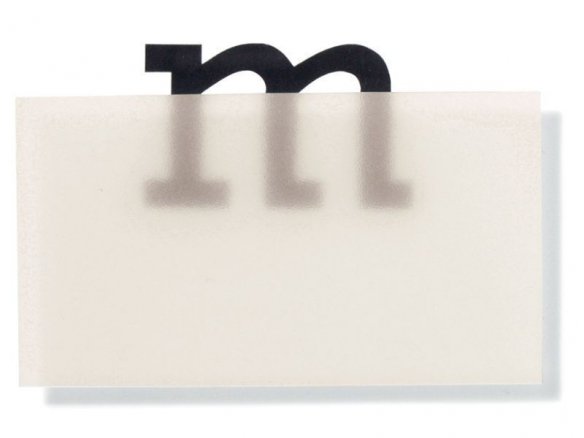 soft-PVC, translucent matte, satin-gloss/semi-gloss, approx. 390 g/m², front and rear projection, gain factor: see diagram; flame retardant according to EN 13501-1 , conforms DIN 4102 B1
The Revue projection screen is a comparatively light-permeable version that is not only suitable for front projections but can also serve as a light diffusion screen and be used for illuminated ceilings and back-lit walls as well. Because of its high degree of light transmission, it can also be used for rear projections but that application is limited because the viewing cone is very narrow (gain is 6.21!).
The "gain factor" (light density factor) specifies how much of the incident light (e.g. from a video projector) will be reflected back from a reflecting surface. The gain factor is given for different viewing angles. The light density (and thereby the amount of light that reaches the viewer's eye) is greatest when the projected light arrives in a vertical direction onto the screen and the viewer is looking along the same axis. The projection axis and the optical axis are in this case the same, the viewing angle is, then, 0°. This is where the maximum "gain" is measured. A gain factor of 1.0 means that the same amount of light that lands on the screen will be reflected back. A factor of less than 1.0 means that less light will be reflected while, of course, a factor greater than 1.0 means that the light from the given angle is being bundled together to an unusual extent and is therefore particularly bright. The more diaphanous rear projection films, which are more transparent and therefore allow almost all the incident light to "pass through" them (transmission) and thereby reflect away only a tiny amount, have an especially high gain factor at a 0° viewing angle.
Now about the diagrams: The straighter the distribution curve appears, the more even and uniform the projection will appear when being viewed from different angles.
A high gain factor film is the best choice when projecting a somewhat "concentrated picture" in a brighter environment (daylight) or when using a low-luminance projector. On the other hand, indoor (darkened if need be) projections or ones in which you are using a high-luminance projector require a change of priority. In those cases you need to look for the greatest possible evenness of light distribution – i.e., you should concentrate on a consistent and uniform gain factor distribution for your film (see diagram).
Colour rendering: The quality of a projection film's colour rendering has less to do with the degree of reflection or transmission but rather more with the consistency and uniformity evident in the colours of the colour spectrum being rendered; no single colour should really stand out from the others. All the projection films we carry have a marked consistency and therefore a realistic rendering of colours.
Processing: These films are in general really easy to work with. For example, the soft-PVC can be folded and sewn to make a tunnel shape into which a tube can be inserted in order to allow the film to hang from it or, alternatively, to weigh it down. Another possibility: Fold in all the sides of the film, glue them in place (soft-PVC glue) and/or sew them, add eyelets and stretch the film out (span a space). You can also simply staple the film to a wooden frame.
If you want to increase the brilliance of a projected picture, you can put a piece of black Molleton behind the film but this, of course, only works for front projections. This projection film has a visible texture on one side; it should, regardless of which side is being projected on, face the viewer.
The Opera film is flame retardant as per DIN 4102 B1. Upon request we will send you a copy of the test certificate.
Revue projection film, translucent, milky, th = 0.35 mm, w = ca. 2020 mm
Note
The silky-lustrous side is recommended for rear projections, the semi-gloss side for forward projections.

The minimum order for products sold from rolls: 0.5 running metre. Please note that no exchange is possible in the case of products cut from rolls.