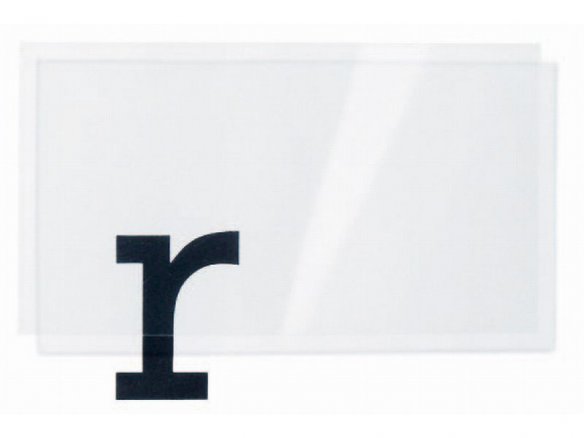 colourless, glossy/glossy, antistatic (AS)
Polyester film AS is a reasonably priced, highly transparent, somewhat hard film (when shaken it sounds clear and shrill and crackly) that does not tend to roll up. Its antistatic configuration means that, unlike many plastics, it tends to attract little dust. It is three-dimensionally stable and warps very little, if at all under, the influence of moisture or temperature swings. Unfortunately, this film is not light resistant – it will yellow after being exposed to the sun for many years.
Polyester film is used in the printing industry as a film base, in the bookbinding field as protective covering, intermediate layer or transparent envelope. The low price and the wide size make large (art-) installations possible.
Polyester-film AS, transparent, th=0.175 mm w=1200
Note
The minimum order for products sold from rolls: 0.5 running metre. Please note that no exchange is possible in the case of products cut from rolls.