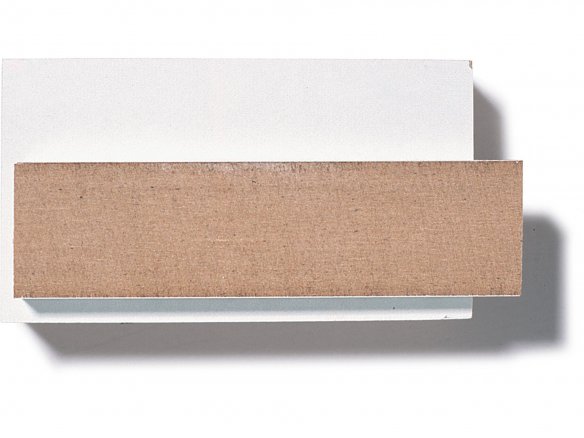 middle density fibreboard, smooth/smooth, both sides coated white
After having used this material for a long time to build our own shelves and furniture we have finally added it to our product range. The white semi-gloss primed surface does not necessarily have to be painted and the trimmed edges are also aesthetically unobjectionable on their own. The only drawback is that areas that see a lot of use will tend to acquire a kind of patina.
Custom cutting available. Choose your desired size! For more information about our custom cutting service, please visit Modulor Services.
MDF with primed surface, white (custom cutting available)
3 Variants
10,00 mm
16,00 mm
19,00 mm
Note
Custom sizes of MDF and HDF boards are not available by delivery. Both materials have very high raw densities so that packages quickly become extremely heavy as well as large. This weight and size and the danger of damage during delivery meant that the handling process was extremely complex and it was also necessary to ship per forwarding agency. The resultant cost became too high to be attractive for our customers. However, both materials, including in custom sizes, are still available at our store in Berlin.