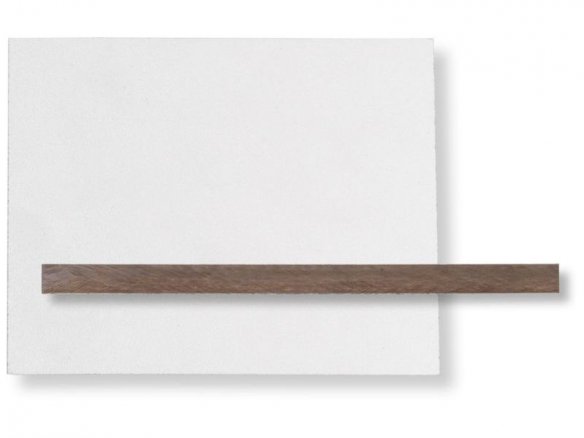 HPL compact panels; core: phenolic-resin impregnated cellulose layers; top ply: melanine resin impregnated paper layer, temperature resistant (long-term) up to ca. 180 °C, weight: 8.4 kg/m², normal flammability pursuant to DIN 4102 B2, testing according to DIN EN 438 for construction products in outdoor areas
Custom cutting available. Choose your desired size!
For more information about our custom cutting service, please visit Modulor Services.
High Pressure Laminate, abbreviated HPL - phenolic resin impregnated cellulose layers are pressed under high temperatures into dense, heavy panels; the top ply is impregnated with melanine resin. The material is weather resistant, scratch and impact resistant, has extraordinary dimensional stability, is homogenous and, in addition, exhibits good temperature resistance and lightfastness.
This all-purpose sheet is a long-lasting construction material that can be installed both indoors and out and in wet areas (bathrooms, kitchens) as well. It can be used as a vision barrier (privacy shield), a partition wall or for paneling (facade panelling, automobile construction, truck and trailor constructions, etc.). It is very resistant to bending even in very large sizes but it is thereby very heavy - for example, when compared to DIBOND or FOREX, which, however, are more typically used for signage or light-weight cladding. 
All-purpose HPL sheet custom cutting, 6.0 x 1300 x 2800 mm, white