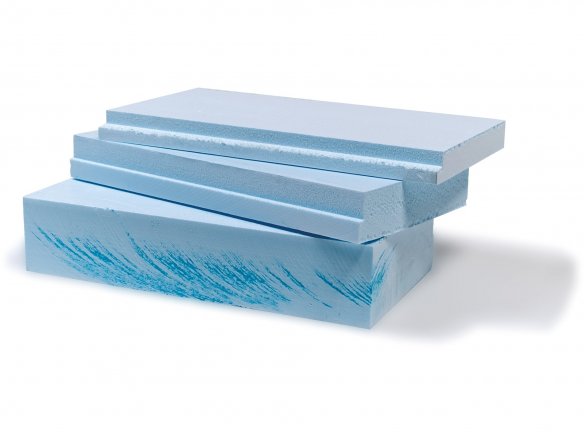 Edges

partially with seams

Density

approx. 33 kg/m³

Useable size

guaranteed minimum dimension
In comparison with trimmed light blue Styrofoam the untrimmed version has somewhat coarser pores, does not have as high a compressive strength and its 35 kg/m³ density is about one third less.
Although designed as an insulating material for exterior walls, this material can also be used to represent surrounding areas in architectural models or as a base body for styling models. Styrofoam is cut by means of a hot wire cutter, can be rasped and will not melt when being glued with Teas all-purpose glue or UHU por.
Styrofoam, light blue, untrimmed
9 Variants
30,00 mm
50,00 mm
80,00 mm
195 mm x 395 mm
395 mm x 585 mm
585 mm x 1230 mm