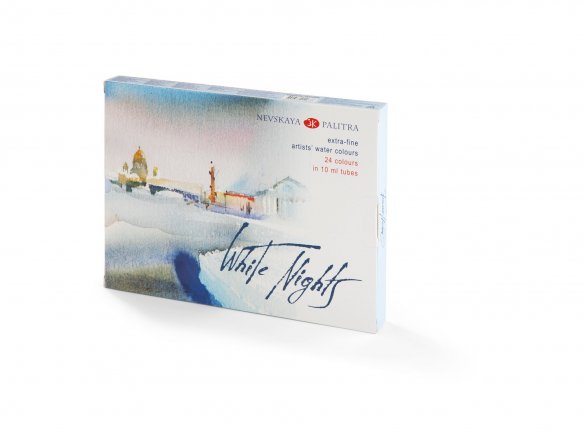 Pigments

in Gum arabic and honey binder

Characteristics

solid, liquid potted, sufficient to the highest light-resistance depending on the shade
These extra fine artist watercolour paints from the renowned St Petersburg artist paint plant are made with the traditional process whereby they are liquid poured in a series of steps. The forty-eight colour hues are brilliant and can be used with all watercolour techinques. White Nights watercolour paints not only stand out because of their ability to be lifted and their flowing properties but also by virtue of their cost effectiveness (performance/price ratio!).
St. Petersburg White Nights watercolour paint set
4 Variants