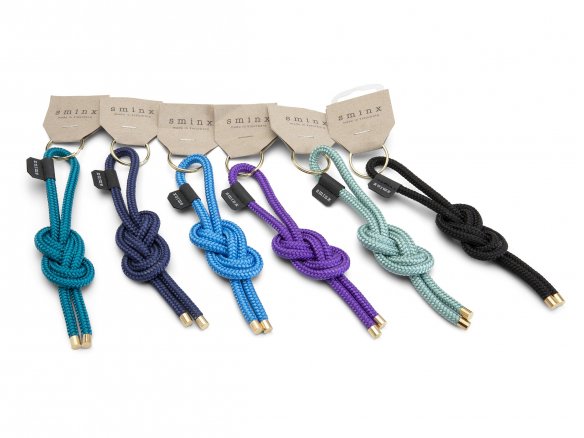 Made in Berlin Kreuzberg
Gift idea for knot fans
Material

Braided rope, brass end caps

Rope thickness

6 mm

Length (incl. ring)

155 mm

Key ring

ø = 25 mm, steel, brass-colored
The Smart Strings key fob, with the rope carefully tied to the figure-eight knot, complements the popular length-adjustable Multi-Bands of the young Berlin label, Sminx from Kreuzberg.
Of course, the figure-eight knot is not for safety (as in the mountain rescue - everyone has to learn it), but gives the pendant the necessary bulk and grip to quickly find your keychain in your pocket.
All Sminx products are manufactured in Berlin workshops by people with special needs. During production, Sminx pays attention to quality and good working conditions.
Sminx Smart Strings key fob, figure 8 knot
6 Variants