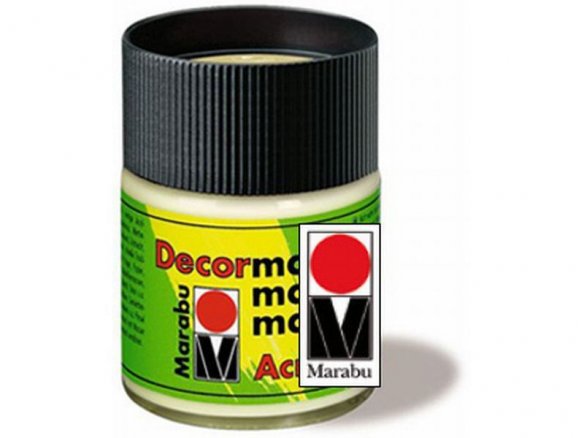 acrylic paint, matte, smudge-resistant, weather-resistant
Marabu Decor lacquer is a glossy, water-based acrylic lacquer that is designed for use on paper, cardboard, wood, self-hardening modeling materials, glass, plastic, polystyrene, ceramic, metal, stone, foam rubber etc.
It provides good coverage and is very lightfast (non-fading) with a short drying time. When completely dry on an amenable surface it is smudge-proof, weather-resistant, but not, however, dishwasher safe.
While the lacquer is still moist brushes and hands can be easily washed clean with water. All colours are intermixable. The Marabu Decor matte can be used for wet-on-wet techniques and can even be applied with a relief effect without cracking - also without the need for a primer on the painting substrate.
Marabu Decor matte, acrylic, metallic
5 Variants