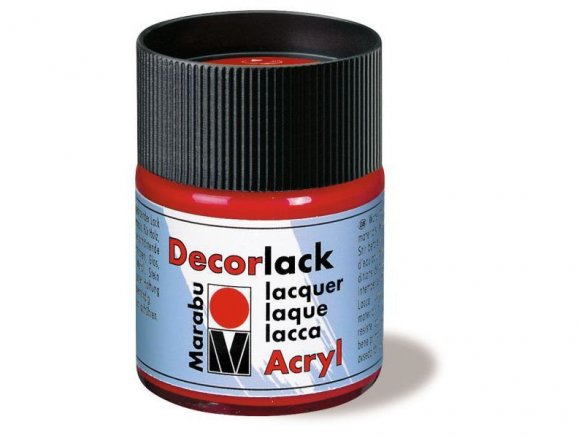 water-based acrylic lacquer, smudge-resistant, weather-resistant, lightfast, saliva-resistant
Marabu Decor lacquer is a glossy, water-based acrylic lacquer that is designed for use on paper, cardboard, wood, self-hardening modeling materials, glass, plastic, polystyrene, ceramic, metal, stone, foam rubber etc. This lacquer conforms to the European norm for toy safety DIN EN 71, section 3, and is thereby suitable for painting children´s toys. In addition, it has been awarded the "Blue Angel" certification for environmentally friendly products (low amount of harmful substances).
It provides good coverage and is dust-dry in about 30 minutes. When completely dry on an amenable surface it is smudge-proof, weather-resistant, lightfast (non-fading), saliva resistant but not, however, dishwasher safe. While the lacquer is still moist brushes and hands can be easily washed clean with water. All colours are intermixable and can be used with an airbrush.
Marabu Decor lacquer, acrylic, glossy
55 Variants