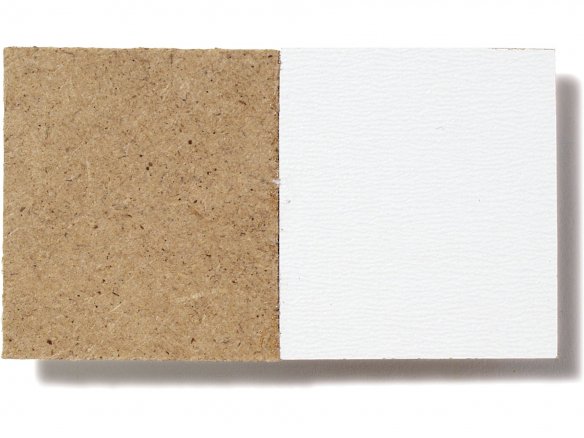 high density fibreboard, smooth/smooth, one side painted white
The HDF panel (high density fibreboard), which is smoother and has a higher density than MDF, is a more solid alternative to hard particle board. It has a very flat and smooth surface that can be used without any further treatment. HDF is mostly used for model making and interior furnishing as, for example, a rear panel, a drawer bottom or simple panelling. As with MDF, HDF can be processed with the conventional tools but, as already mentioned, it is recommended that they be of the carbide tipped variety because the high density of the panels tends to cause increased wear and tear.
Custom cutting available. Choose your desired size! For more information about our custom cutting service, please visit Modulor Services.
HDF one-side white (custom cutting available)
2 Variants
custom cutting
250 mm x 500 mm