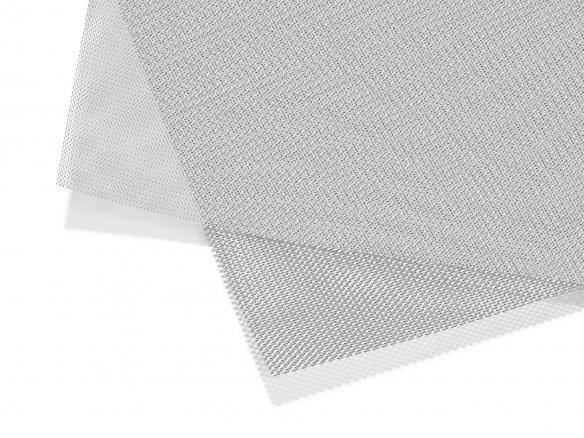 Fine mesh aluminium expanded metal can find many uses in architectural model making or as a decoration and handicrafts material because it is easy to work with and has a great look to boot.
The fine mesh aluminium expanded metal sheets can be easily cut with a Scissors or blade and can be glued with two component adhesives (e.g. ones based on epoxy or cyanoacrylate); for model making ruderer plastic glue or Uhu hard can be used.
Expanded metal, aluminium, ultra-fine
4 Variants
1,45/0,86-0,17/0,2 mm
2,50/1,35-0,34/0,4 mm
Note
The minimum order for products sold from rolls: 0.5 running metre. Please note that no exchange is possible in the case of products cut from rolls and pre-cut pieces.