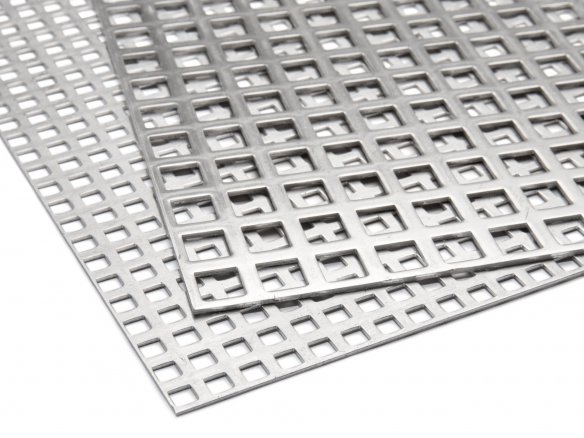 Alloy

AlMg 3

Specification

SqS = Square-holed, square pitch

Hole length/separation

Example: SqS 5,0/8,0 is a square-holed sheet with a hole length of 5,0 mm and a separation of 8,0 mm. The space between the holes is 3,0 mm (8,0 mm - 5,0 mm).

Thickness of the sheet

th = 1,0 mm and 1,5 mm
 Custom cutting available. Choose your desired size! For more information about our custom cutting service, please visit Modulor Services.
Aluminium, square holed (custom cutting available)
5 Variants
custom cutting
250 mm × 500 mm
1000 mm × 2000 mm
Note
As a result of the production process, whole perforated plates always come with one unperforated border (solid metal) which is between 3 and 20 mm wide. Because the pre-cut sizes that we have for sale are cut from whole sheets, we cannot guarantee that when ordering one of these it will not have such a border. If this is not satisfactory, you can always order custom cut sizes to your specifications.