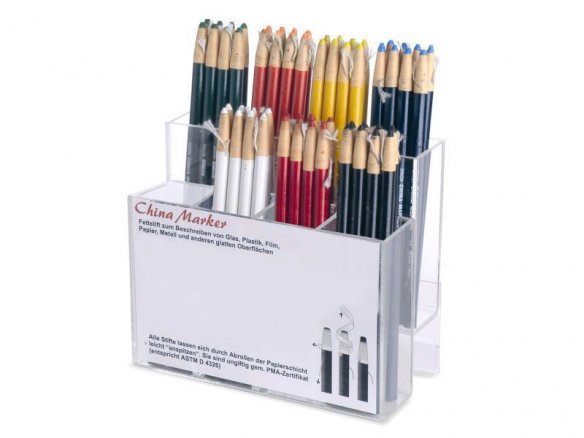 core in easy-tear paper wrapper, waterproof, non-toxic in accordance with PMA Certificate (corresponds to ASTM D 4326)
These coloured grease pencils are not only great for writing and drawing on paper, but can also be used on smooth surfaces like glass, plastic and metal.
A so-called "peel-off China marker" is simply a core (lead) that is wrapped in a piece of paper but with one difference. When the tip of this core becomes too small through extended use, you only have to peel the tear-string and unwrap the paper to reveal more marker. No sharpening required!
All-purpose peel off China Marker
7 Variants