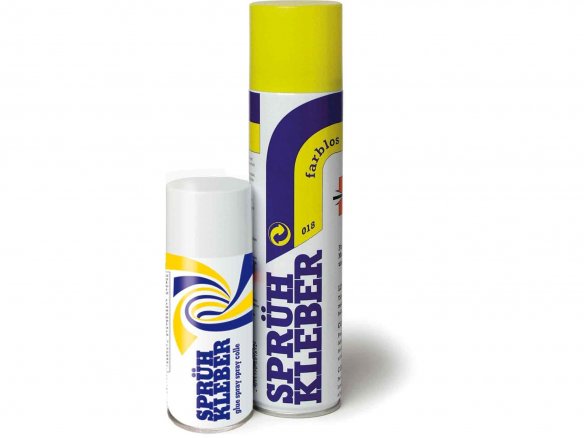 material

all-purpose spray adhesive

hazard warnings

F+ extremely flammable
Aerodecor spray glue is good for large area gluing work when affixing lightweight materials like paper, cardboard, wood, thin veneers, cork, leather, textiles, felt, soft foam, POLYSTYRENE RIGID FOAM (keep your distance! make preliminary test!), POLYSTYRENE FOAM STYROPOR (OK, but not always the best choice), rubber and plastic films (except Soft-PVC and PE/PP).
When gluing paper to both paper or cardboard, repositioning represents no problem if you do not allow the adhesive to dry in the air and the objects are stuck to one another quickly. If you allow the adhesive to dry some in the air, the resulting bond will be strong and permanent immediately.