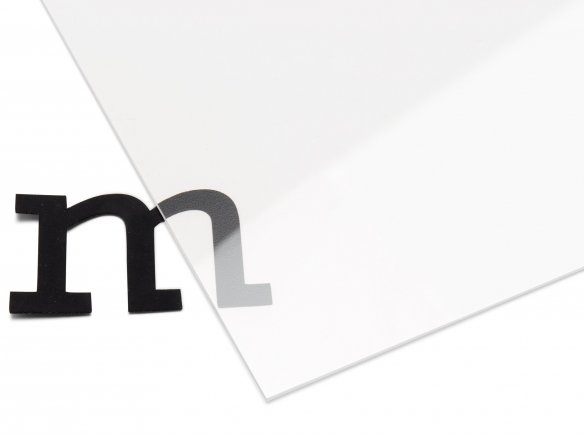 Brand

genuine brand acrylic glass PLEXIGLASu00ae

Surface

glossy/antireflective, with protective film on both sides

Processing

trimmed on all sides

Transparency

colourless 21570 AR
Ideal for picture framing: the glossy side must lie flat directly on the picture because only then does the acrylic glass appear really transparent. Anything that is placed such that there is a space between it and the glass will appear blurred.
Custom cutting available. Choose your desired size! For more information about our custom cutting service, please visit Modulor Services.
PLEXIGLAS® glass sheet transparent, non-reflecting (custom cutting available)
6 Variants
custom cutting
120 mm x 250 mm
250 mm x 500 mm