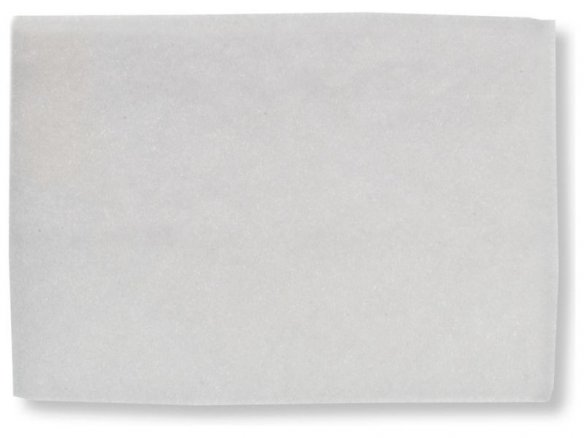 iron-on, diamond pattern adhesive coating, 80% polyamide, 20% polyester, iron setting is "Silk/Wool", 10 to 15 seconds, machine washable to 40 °C or dry clean
Application: The X 50 is an iron-on quilting fleece for use on patchwork and quilting projects as well as for outer garment padding. The entire fleece does not have an adhesive coating – instead, it has been applied in a diamond pattern with 32 mm of space in between the lines of adhesive. The grid pattern serves as a sewing guide for quilting.
Method of use: The fleece should be placed on the back side of your outer material and heated with an iron step by step, allowing 10 to 12 seconds at each section (do not push the iron, hold it in place). Iron setting should be "Silk/Wool". After attaching the fleece, the material should then be laid out flat and allowed to cool in the air for 30 minutes so the adhesion can stabilize. The quilting is done on the interlacing side (where it is visible) with the grid pattern serving as the guide for your sewing.
Before attaching the fleece, an ironing test-run should be made on a fabric remnant to assure that the adhesion works the way you want.
Vlieseline volume fleece X 50, th = ca. 1,8 mm, w = 900 mm, white
Note
The minimum order for products sold from rolls: 0.5 running metre. Please note that no exchange is possible in the case of products cut from rolls.