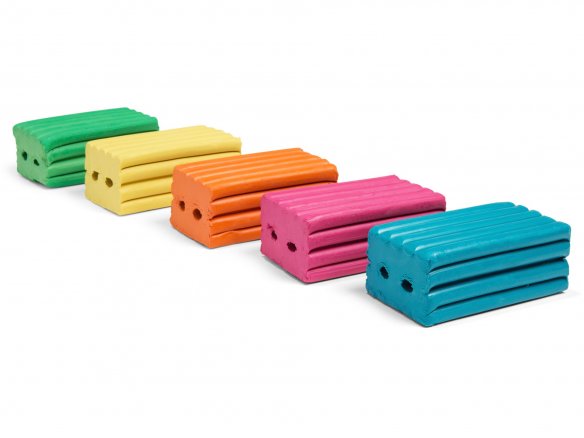 product

handicraft plasticine
Our standard plasticine is the classic handicrafts clay which is joyfully used by children over 3 years old to learn how to make their first plastic configurations. In addition to its use in kindergartens and schools, it is also found in architectural model making for basic planning models with very little detail.
Plasticine is made up of calcium carbonate, wax, paraffins and colouring material. Because it is sulphur-free it is also suitable for use as Mould making Plasticine. In a test carried out by us, the white standard plasticine did not have an inhibiting effect when coming into contact with an addition-crosslinked silicone (see Silicone). We nonetheless recommend that you definitely make a preliminary test before using plasticine in conjunction with addition-crosslinked silicone.
Standard plasticine, coloured
11 Variants