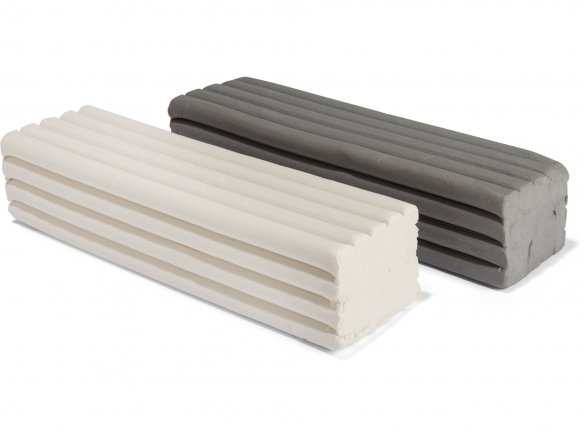 Scope

for working in conjunction with interlinking silicone additives (non-inhibiting)
This mould making plasticine is made of the same material as the STANDARD PLASTICINE. In the case of all the other plasticines that we have on offer, we cannot guarantee that their coming into contact with addition-crosslinked silicone will not result in the inhibition of the moulding process. We nonetheless still recommend that, even when working with this plasticine in combination with addition-crosslinked SILICONE, you make a trial run.
This material is suitable for use in classic mould making for forming curved surfaces, as a blocking-out substance or as a placeholder when making a support mould. It is also great when doing the subsequent pouring into silicone moulding material in the production of skin or shell moulds. How this all works can be found under the title ""Facts and Figures for the Product Groups" found in the circle on the left side of the homepage. Mould making plastiline should be worked with at room temperature in order to realize clean and smooth surfaces. This material should be stored in a closed container at room temperature so as to protect it against dust and dirt.
Mould making plasticine
2 Variants