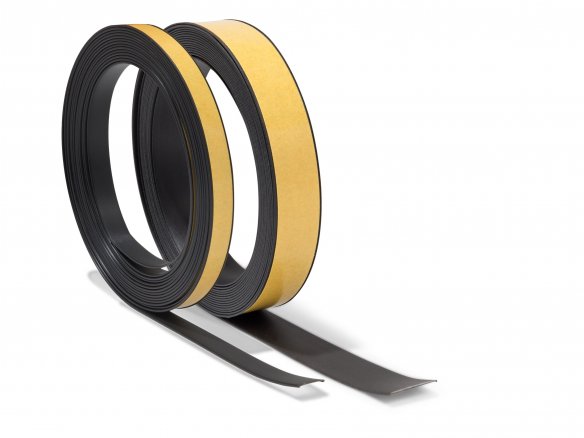 PVC-free
Self-adhesive edge protection for laminated boards
Easy and quick to use
Can be folded without breaking
Also for curved edges
Material

Stadurlon-Plastic (PVC-free), one-side satin finish/one-side self-adhesive with protective film

Color

Black

Thickness

0.6 mm

Packaging

Rolled in cardboard box, 5 m version in bag
Viscom Edge self-adhesive tape is used when you want to protect or visually seal the edges of Viscom Sign Easyprint and Viscom Fix foam panels. It also sticks well on the edges of Kapa and Forex boards.

Due to its flexibility, the self-adhesive tape can be applied quickly and easily, not only on straight edges but also on the curved edges of round shapes. For board corners, Viscom Edge does not have to be cut to size. Simply bend it at the appropriate angles and continue to glue all the way around the board.

Scissors, knives, or guillotine paper cutters are suitable for cutting the thin strip. For a clean bending edge, it is best to fold the material with an angular, blunt object along a steel ruler or triangle.
Stadur Viscom Edge profile tape, self-adhesive, black
2 Variants