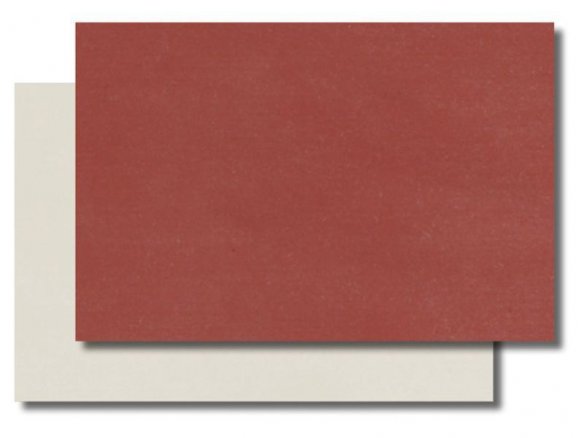 smooth/smooth, without reinforcing insert, approx. 60 Sh-A, elongation at tear approx. 300%, temperature resistant from -60 °C to +230 °C, food safe, hypoallergenic, electrically insulating, weather-proof, UV resistant, talc-powdered
Silicone sheets are used industrially as gasket and sealing materials and as mats and underlays. However, this tear-proof and stretchable material is also good for making articles like bags, coverings, wall coverings or lamps (high degree of temperature resistance). Because it is weather-proof it can be used outdoors. It is also waterproof and the elastomer with the best chemical resistance.
The silicone, which is very soft, can be cut using a blade or shears. It can hardly be glued at all but it has been our experience that small area bonds can be successfully achieved using CONTACT-PRIMER or SUPER GLUE (VA2500 HT). Such bonds, however, are not of a strength that can be recommended for construction purposes. Better alternatives in such cases are riveting, screwing or sewing.