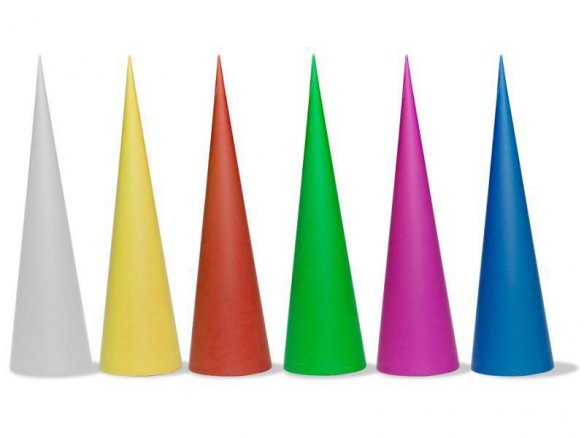 coloured, matte finished, reverse side light beige, about 380 g/m², glued into a cone, without collar band
School bags arouse the anticipation of children and adults alike. the beginning of school, the beginning of vocational training, studies, evening school or the adult education course. And because almost every Abc shooter special (robot, safari, fairy or...) school bags are recommended. school bag blanks, because they are very simply individually designed, glued or can be painted.
The larger blanks can be used to produce sugar bags into which the for a successful start to school, but they are also suitable for also as a fairy or magician's hat at the next carnival party. The smaller Size is recommended as a"consolation bag" for siblings of school beginners, as a souvenir or as an advent calendar ...
Schultüten (school cone) blank, poster board
2 Variants
Note
Schultüten blanks are only available in our store.